The Midnight Beast Are Back Parodying Ke$ha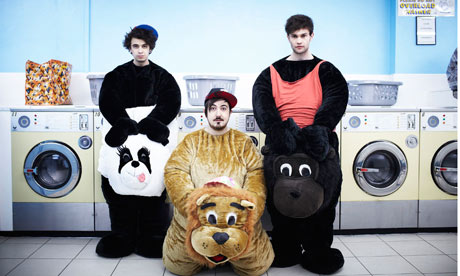 "Different song, same old sh*t" Stefan Abingdon sings as The Midnight Beast parody Ke$ha once again. Since finding fame thanks to their living room mockery of 'Tik Tok', the Brit boys have landed their own TV show, released their debut album and toured extensively. However, they prove they haven't forgotten their roots with their very own version of 'Die Young'.
So why did the trio choose to cover the glitter loving singer again? "Ke$ha is the best to do, 'cause her words are already poo" is the answer, according to the lyrics.
You can listen to The Midnight Beast's parody of 'Die Young' below:
Will 2013 be the 'Year Of The Beast' - AGAIN?
You'll
♥
Loading related posts from sailthru...
---
blog
Frank Iero fans, we asked you to submit your questions for the former My Chemical Romance guitarist, and you did not disappoint, leaving us hundreds of inquiries for the musician. Before heading on tour with Taking Back Sunday and the Used, Frank popped into our HQ to sit down for a PV Fan Q&A.
Partner